This is the Extreme Championship Wrestling Federation (ECWF) own Intercontinental Championship. So here is the list of people that have held it and the istory behind it.
Intercontinental Championship History
[
]
The history is simple. ECWF was starting out and wanting it's own IC title. So back in 2002 ECWF had a match between ECWF Legend Rick Long and another ECWF Legend WAR. Back at InVasion 2002 and winner became the first ever champion.
Reigns
[
]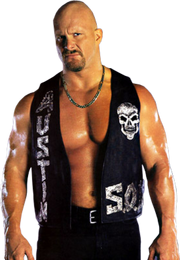 | Champions | Notes |
| --- | --- |
| Rick Long | First Ever Champion |
| Ring Master | |
| Murdoc Lionhart | |
| Zoom | |
| James Hill | |
| Jeff Williams | |
| Angel Lionhart | |
| Fat Foley Version 2.0 | |
| | The belt was retired or a long time. |
| Scorpion | |
| Street Fighter | |
| Jason Jones | |
| Raven Trueblood | |
| Jeff Williams(2) | |
| Eric Darkthrone | |
| Scorpion(2) | |
| | The Belt was retired |
| Jamal Nigston | |
| | Belt was later vacated when Jamal reveal he was going to EHWF with the belt. |
| Nick Saints | |
| Raphael | |
| Ashley Poison | First female to ever win it  |
| | The belt was retired |
[

]