Extreme Championship Wrestling Federation
[
]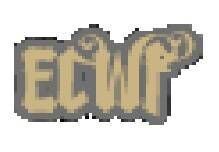 Extreme Championship Wrestling Federation (ECWF) a fantasy wrestling company that was started in 2002 when Rock N' Roll God (back then known as Owner Ace) opens a EWF company and Kristopher Kage (back then known as Owner Scott) opened a XWF company. The two meet up at a convention and combine to form ECWF.
Shortly After the first ever show called Monday Night Nitro, Owner Scott lead a group of guys to reopen the XWF company by powerbombing Owner Ace through the announcer's table.
The Roster
[
]
The Champions
[
]
The Shows
[
]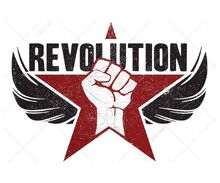 ECWF bi-weekly show is Friday Night Revolution. It is currently going to be the main show and have theme (aka PPVs) til ECWF is financially set to have separate PPVs.
Pay-Per-Views
[
]
Pay-Per-Views
[
]
Minor Pay-Per-Views
[
]
Names
The Great American Rush
Destiny
Fallout
High Stakes
UnTaken
Scars & Stripes

w/EHWF
Devil's Night
October Fest
Last Day Alive
Anarchy
Rain of Blood
Chamber of Horrors
Extreme Summer Wars
Clash of the Champions
Al Halo's Eve
Extreme Christmas Wish
Summer Beatings
May's Bloody Massacre
Fatal Four-Way
Blood Bath

w/AHW
Deadly Games
Ladies Night
Extreme King of the Ring
Souled Out
Summer Times Blues
Damage Control
Night of Champions
Royal Flush
The Staff
[
]
See also List of ECWF personnel
Hall of Fame
[
]
See also ECWF Hall of Fame
Events
[
]
These are annual events ECWF.
Name of Event
Match Rules
WarTime Rumble
30 Man or 15 Female over the top rope elimination battle royal
Extreme King of the Ring Tournament
8 person special rules tournament
Gold Rush Contract
6 person match where the winner gets a pick a night World title match.

The X-Factor Event

6 person Ultimate X Match where winner captian a AONW team
All or Nothing War
5 v 5 elimination tag team match
Miss ECWF Contest
A judging contest for females
Tag Team Tournament from Hell
8 team special rules tournament
Extreme Christmas Wish
A poll that the owner grants 1 wish from the winner
Damage Control Championship Match
6 champion tag team match where the person who loses loses their championship
Chamber of Horrors
6 person match in a cage dome. 2 guys starts while 4 people are in pods. Every 2 minute someone randomly enters.

ECWF Icons

Match
ECWF Legends battle each other to earn a higher honor.

War Games

Match
A side-by-side ring wrapped in a steel cage. 4v4 team and match ends with all 8 people in ring and pinfall/Submission is made.