Extreme Championship Wrestling Federation
[
]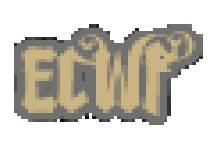 Extreme Championship Wrestling Federation (ECWF) a fantasy wrestling company that was started in 2002 when Rock N' Roll God (back then known as Owner Ace) opens a EWF company and Kristopher Kage (back then known as Owner Scott) opened a XWF company. The two meet up at a convention and combine to form ECWF.
Shortly After the first ever show called Monday Night Nitro, Owner Scott lead a group of guys to reopen the XWF company by powerbombing Owner Ace through the announcer's table.
The Roster
[
]
The Champions
[
]
The Shows
[
]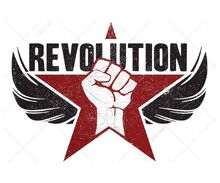 ECWF bi-weekly show is Friday Night Revolution. It is currently going to be the main show and have theme (aka PPVs) til ECWF is financially set to have separate PPVs.
Pay-Per-Views
[
]
Pay-Per-Views
[
]
Minor Pay-Per-Views
[
]
Names
Months
UnTaken,

Fatal Four-Way

February

Ladies Night

February
Fallout
April
Rain of Blood,

May's Bloody Massacre

May
Destiny, High Stakes,

Hell on Earth

,

Clash of the Champions

,

Extreme King of the Ring

,

Deadly Games

,

Damage Control

,

Night of Champions

,

Royal Flush

June

The Great American Rush

,

Scars & Stripes

, Extreme Summer Wars,

Summer Beatings

,

Summer Times Blues

July

Last Day Alive

,

Anarchy

,

Souled Out

September

Devil's Night

,

October Fest

, Chamber of Horrors,

Al Halo's Eve

,

Blood Bath

October

Extreme Christmas Wish

December
The Staff
[
]
See also List of ECWF personnel
Hall of Fame
[
]
See also ECWF Hall of Fame
Events
[
]
These are annual events ECWF.
Name of Event
Match Rules
WarTime Rumble
30 Man or 15 Female over the top rope elimination battle royal

Extreme King of the Ring Tournament

]
8 person special rules tournament
Gold Rush Contract
6 person match where the winner gets a pick a night World title match.

The X-Factor Event

6 person Ultimate X Match where winner captian a AONW team
All or Nothing War
5 v 5 elimination tag team match

Miss ECWF Contest

A judging contest for females

Tag Team Tournament from Hell

8 team special rules tournament

Extreme Christmas Wish

A poll that the owner grants 1 wish from the winner

Damage Control Championship Match

6 champion tag team match where the person who loses loses their championship
Chamber of Horrors
6 person match in a cage dome. 2 guys starts while 4 people are in pods. Every 2 minute someone randomly enters.

ECWF Icons

Match
ECWF Legends battle each other to earn a higher honor.

War Games

Match
A side-by-side ring wrapped in a steel cage. 4v4 team and match ends with all 8 people in ring and pinfall/Submission is made.